Celebrating Cork Past by Historian Richard T Cooke

On Thursday, January 29th 2009, Cork City Hall played host to a very significant meeting.
On an invitation from the then Lord Mayor of Cork, Cllr. Brian Bermingham, specialists working in the field of heritage, tradition and culture attended this very historic meeting along with a number of local heritage, literary and community centre representatives.
The Lord Mayor's objective in arranging this meeting was to brainstorm ideas regarding how to establish more historical societies in our beautiful City of Cork and County and how to effectively promote our rich colourful, heritage, tradition and culture.
The following is a brief outline of what was discussed:
Each parish needs to have an increased awareness of its own identity and no better way to fulfil this need than to establish a historical society in one's community. A sense of identity is very important for each parish which should be seen as not alone a community but as a historical place that the parishioners can be proud of. It is important to remember that each and every parish is steeped in its own unique, colourful history which needs to be recorded for prosperity and displayed and presented to the people of the community.
The last twenty years has seen a tremendous development on a large scale of urban and suburban renewal which has led to many of our old lanes, alleyways, streets, buildings, fields and waterways in our parishes disappearing into the archives of the past.
For our children and their children's children, it is our responsibility to record and have on file the history of our community from the earliest times right up to the present day and in continuation – a parish without its past is like a person without a memory.
This goal can be achieved by electing a group of enthusiastic people who have an interest in the development of their parish. Local libraries, archives, museums, and heritage centres are bursting at the seams with information regarding each and every parish. Groups of budding researchers should besiege these institutions and interview senior citizens in the parish, after which a file should be comprised. From that file, a booklet, exhibition and film should be presented to the parish and to the people of Cork.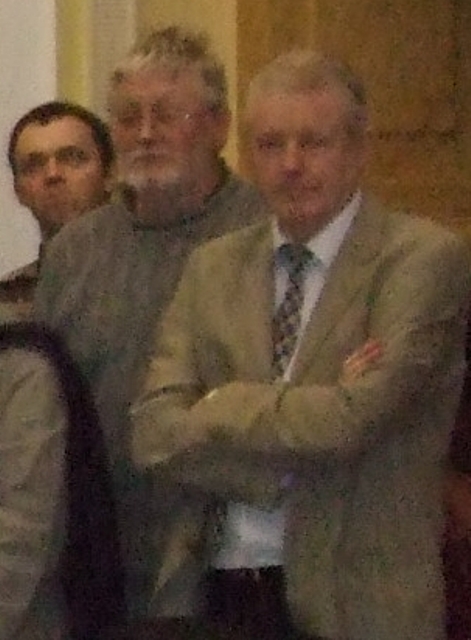 It was then suggested by the Lord Mayor, Cllr. Brian Bermingham that once a year, all the historicalsocieties from the length and breadth of Cork City and County should come together under one roof in order to have a large exhibition to display the colourful, heritage, tradition and culture of their own beloved place.
More meetings were to follow to digest Cllr. Brian Bermingham's unique heritage concept, the fruit of which came to pass on Tuesday, October 22nd 2009 when the City Hall hosted the first ever Celebrating Cork Past Exhibition which was a resounding success.
Celebrating Cork Past Exhibition is an initiative supported by Cork City Council.