Beara Historical Society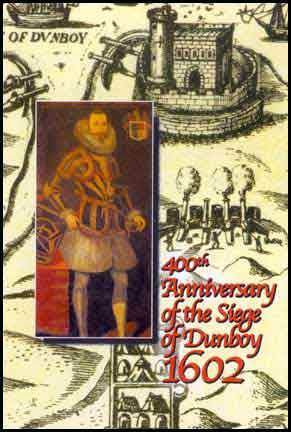 In this our first publication the author explores the rich archaeological heritage in the unspoilt landscape of the old barony of Beara in West Cork, describing stone circles, ring forts, burial sites, standing stones, ogham inscriptions, ancient churches, monastic settlements, holy wells, old bridges and roads.
The journey from Glengarriff to Glashananinnaun stream evokes memories of many aspects of Beara's past,
including the invasions, naval engagements and voyages in the maritime history of Bantry Bay; early Christianity;
the advent of the Normans; the Cromwellian presence;
the Puxley family and Allihies copper mines,
inspiration for Daphne du Maurier's novel Hungry Hill;
notable figures such as Morty Oge O'Sullivan,
the Huguenot entrepreneur Jacques Fontaine and
the writer Standish O'Grady;
the history of Castletownbere;
travelers' impressions recorded in the past three centuries;
the Cailleach Bhéara and examples of oral tradition.
Go>to>Source:http://www.bhs.ie/journey.htm
Beara Historical Society.
Bank Place, Castletownbere, Co. Cork, Ireland.
Founded 1986
Email: –info@bhs.ie ; Connie Murphy <cjmur1803@eircom.net>
Web: http://www.bhs.ie/
Allihies copper mines, ancient churches, archaeological, barony, Beara, burial sites, Daphne du Maurier's novel Hungry Hill;Morty Oge O'Sullivan, Glashananinnaun stream, heritage, holy wells, Huguenot, invasions, Jacques Fontaine, landscape, monastic settlements, naval engagements, ogham inscriptions, old bridges and roads.Glengarriff, oral tradition., ring forts, standing stones, stone circles, the maritime history of Bantry Bay; early Christianity;the Normans; Cromwellian;the Puxley family, the writer Standish O'Grady; Castletownbere;the Cailleach Bhéara, voyages, West Cork