Declan Ryan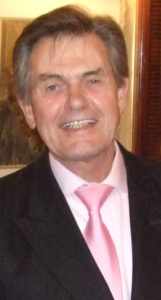 The Lord Mayor and County Mayor of Cork, Presents to the Family of Declan Ryan our Tribute Award 2019 is in grateful appreciation for his lifetime contribution to the Musical
Culture and Heritage of Cork.
Sadly Declan passed away on 18 th March 2019 taking from our midst another showband legend.
Declan, in 1965 with the Regal Showband had a huge hit with "I Need You" Following which He formed the Arrivals showband.
In the early 1960's Declan toured around Ireland and England and further afield to perform for Irish exiles bringing back great Showband Memories, especially to Cork exiles in England,
who danced to the Regal and Arrivals Showbands with Declan upfront as lead singer.