Jim Mountjoy, Pearce Harvey, Ray Fitzgerald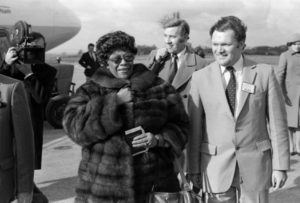 Jim Mountjoy former past pupil of PBC commenced his business career on South Mall before joining staff of Aerlingus and worked from Patrick St. office. He then undertook management of Lucey Bros. dance organization which included Redbarn, Youghal, Majorca, Crosshaven and the Grand Parade headquarters. He then moved to the Metropole Hotel as marketing manager. Faced with filling the Metropole Hotel after a National Bridge Conference cancelled, over the newly created October Bank Holiday in 1978 sparked the idea of a mini jazz weekend. Sunday lunch jazz with Harry Connelly & Friends was already very popular in the hotel so the idea of Cork Jazz Festival was born. He retired from committee in 1987. In 1978 he contacted Pearce Harvey.
Pearce Harvey worked for then Cork Examiner group and was jazz reviewer for Examiner and Evening Echo. He wrote popular weekly jazz articles and reviews for both papers. Pearse was an avid jazz fan and follower, and trumpet player and was into the music scene in Cork. He also reviewed the nationwide Tops of the Town competitions for the paper and these shows were sponsored by John Player & Son.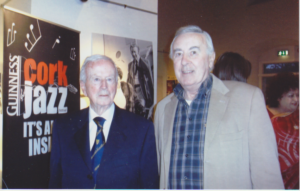 His contact with that firm's organizer and marketing manager Niall O'Flynn was the catalyst for the idea of the future festival. Pearse & Jim realized a formidable person to have on board the new venture would be Ray Fitzgerald.
 Ray Fitzgerald a popular and familiar figure in Cork's insurance business. A keen drummer and a passionate love of jazz saw him prominent in Cork Jazz Society which was popular in the late forties and fifties and he held jazz record sessions in the old Moore's Hotel. He had an extensive jazz record collection and organized many trips to Dublin to hear the likes of Stan Kenton and Louis Armstrong when they played there. He joined Jim and Pearse to form the trio that formed the Cork Jazz Festival committee and he was Chairman of same for twenty years.